About Yadkinville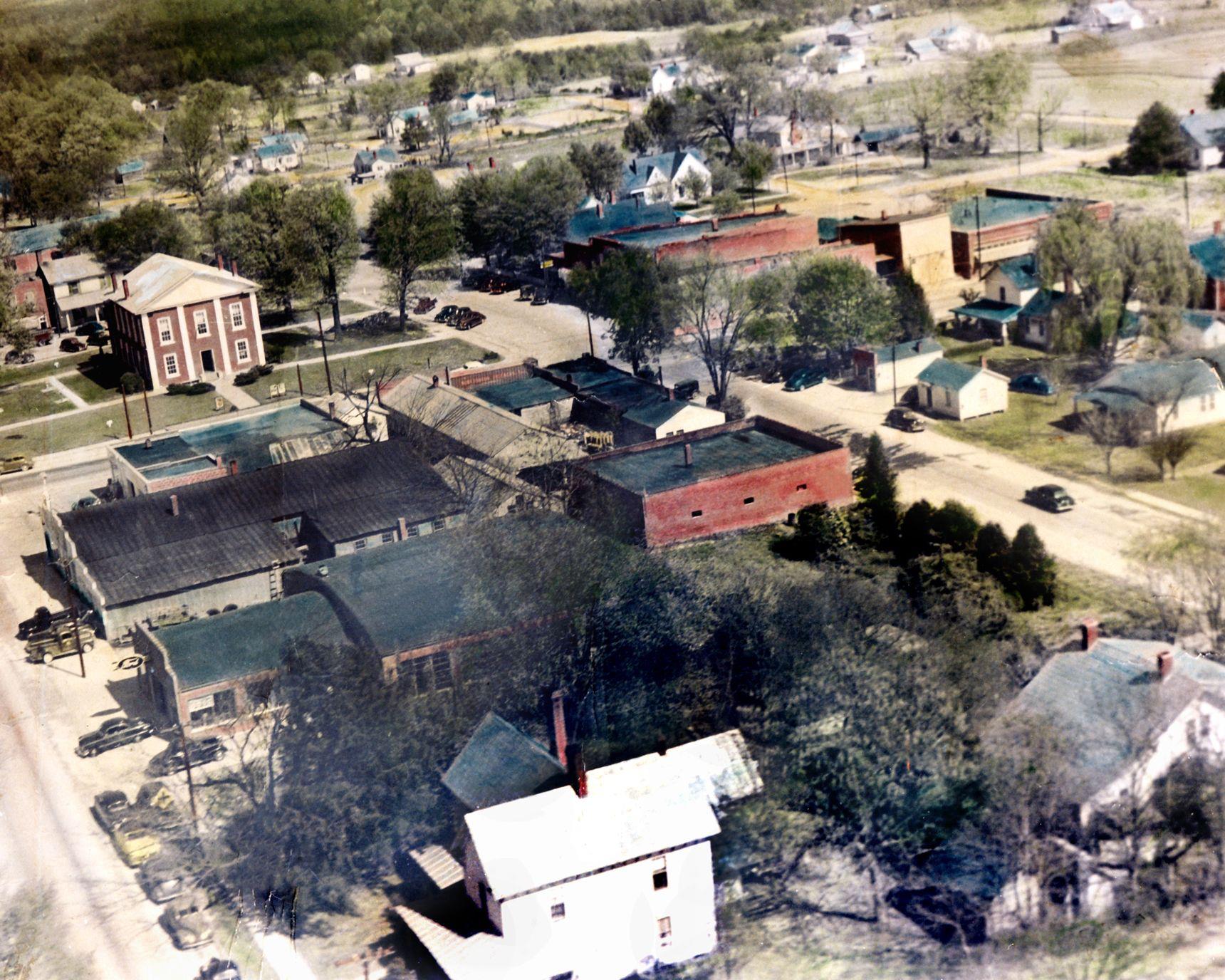 The Town of Yadkinville is located at the intersection of Highway 421 and Highway 601 in Yadkin County. Yadkin County was formed in 1850 from land that was once part of Surry County. The County is named for the Yadkin River; which forms the northern and eastern boundaries of the county. In January 28, 1851, an act was passed to establish a county seat for Yadkin County. A 50-acre tract located at the center of the County was selected as the site of the new town. Originally the town was to be named Wilson, however after discovering another town with the name the decision was made to name the town Yadkinville.
Yadkinville and Yadkin County were originally farming communities with flue-cured tobacco as the major cash crop. By 1881 there were seventeen plug tobacco factories in operation in Yadkin County. The County Commissioners delayed industrial development of the area due to repeated decisions in the mid to late 1800's not to allow railroad construction in Yadkin County. The construction of a railroad line on the north side of the Yadkin River in Surry County helped bring prosperity to the northern part of the County. Development in the southern part of the county was delayed until the railroad was extended to Mocksville in 1891.
While it began as an agricultural center and remains primarily rural in character, today Yadkinville and the surrounding county combine a farming economy with growing industrial development. Unifi, Incorporated, the county's largest employer is located in Yadkinville and is the largest customer on the town's water and sewer systems. Based on information provided on the Yadkin Economic Development Commission (EDC) web site, Yadkinville provides water and/or sewer service to ten of the County's twenty largest manufacturers.
Yadkin County and the Town of Yadkinville are rural in nature. The North Carolina Office of State Planning (NC OSPL) indicates that the July 2002 population of Yadkinville was 2,826. The data for 2002 are the most recent available on the NC OSPL web site. In recent years the population in Yadkinville has been relatively steady with very little growth.